Nov 18
This week, I poured my heart out to the world asking for help to make my dream a reality. You can see my campaign on Indiegogo: LoveJoy Workshop- A Place to Gather. I have a really fun video too which I attached below. I would be honored if you would donate or share my campaign. Make sure you check out all the perks too!  Here is a quick overview. . .
You might get a kick out of my video. If I hit my campaign goal, I will release my outtakes. You guys, I look absurd in my outtakes!! Hahaha!
More About LoveJoy Workshop
With your help, I will open up the brick and mortar (that's fancy for store front) of my dreams! If you follow my blog or my work, you know that I have been a successful graphic designer for over 10 years. All the kids are ALMOST in school and I am looking for a way to help others cultivate their inner creativity!  Then I discovered AR Workshop.  They have a perfect business model that I am planning on implementing here in Portland, Oregon.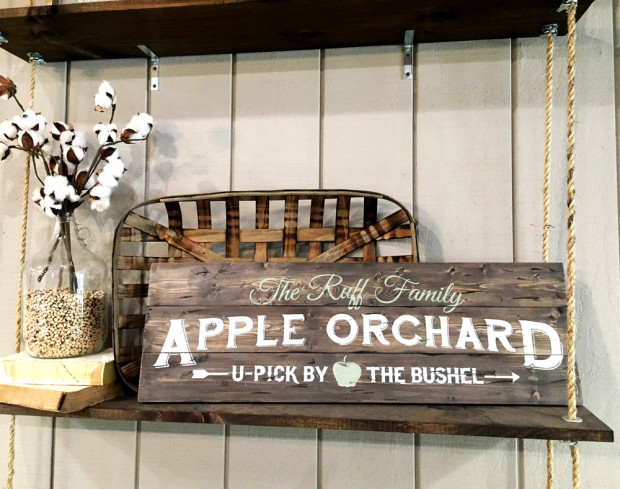 Below you will see some examples of projects that are possible at LoveJoy Workshop. If you live in Portland, you know this concept fits perfectly with our DIY vibe in the Pacific Northwest. LoveJoy Workshop will be more than just a class, it will be an experience! Think wine + painting, but on a whole new level! You will leave our workshops with an incredible piece in hand that will remind you of the fun you had at our workshop.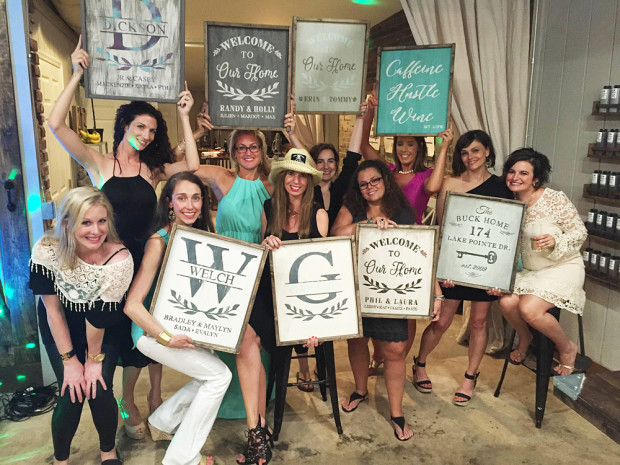 Here I am with one of the signs I designed. I can't wait to design more project for you to come and create!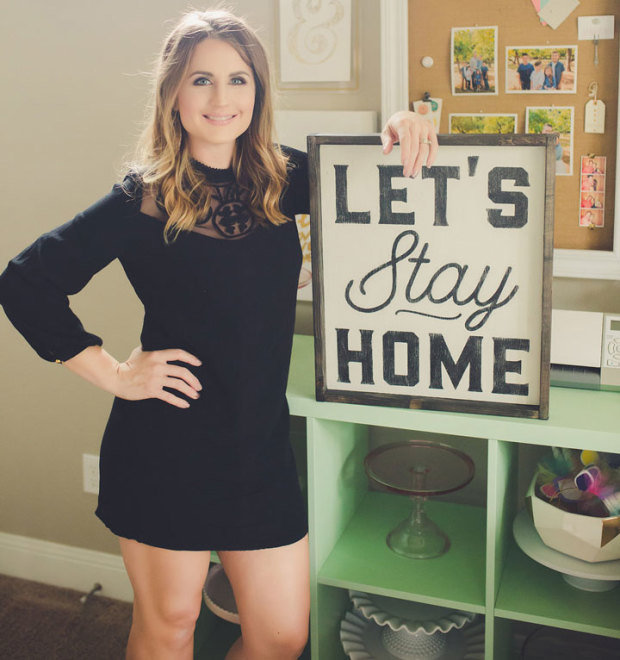 Here's where you come in: In order to make this workshop a reality, I need your help with funding. I really want you to join the party! Together, we can make this happen!
The Workshop
Here's an example of the workshop at the AR Workshop Flagship store. Our workshop will be a place for friends to reconnect & create.  A place that inspires women (or men) to build timeless pieces and memories they will treasure forever.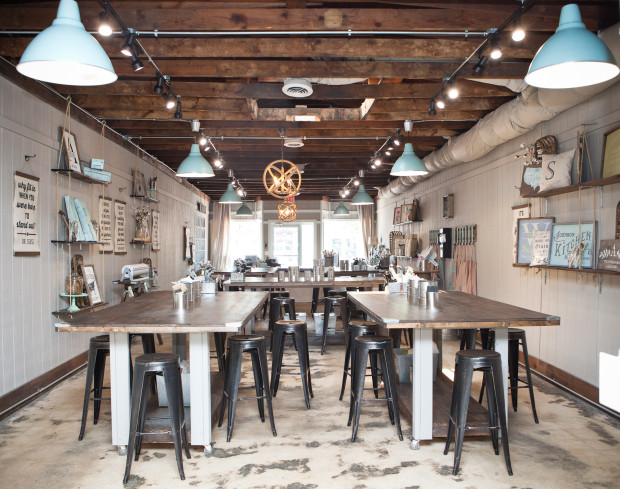 Here's how the classes will work. . . pick a date on the calendar, select your project, answer a few simple questions, and leave the rest to us.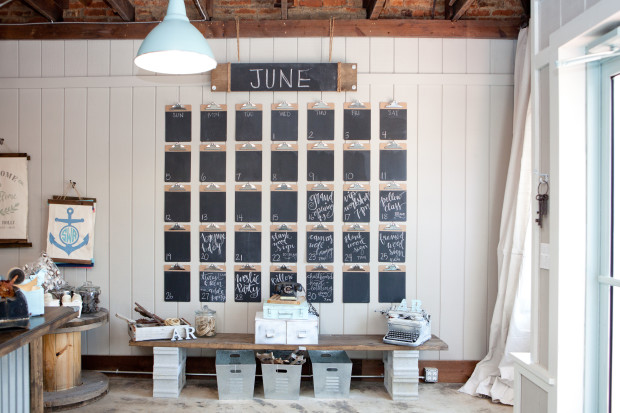 On the day of your workshop, all you need to do is show up and be ready to party!  Isn't this paint + stain bar awesome. I just love all of those pretty colors and we will also make recommendations on color combos if you really don't know where to start!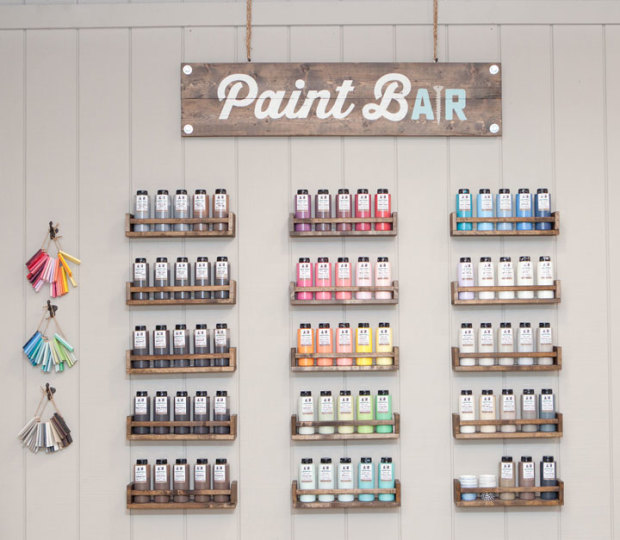 We will have everything ready for you! We provide the tools, materials, and step-by-step instructions to complete your project. Sip your favorite drink, dance to the music, and let your creativity come to life!  We will have a bar where we offer craft beers and wine. We will also have some snacks to tide you over. Also, there is no waiting. At the end of your workshop, you get to take your finished project home!
Projects
LoveJoy Workshop will offer a wide range of DIY projects. We will use different mediums such as wood and canvas. Some of our projects include Wood Plank Signs, Wood Framed Signs, Pillowcases, Hanging Canvas Signs, Chalk Board Signs, Lazy Susans, and more. Each and every piece will be unique TO YOU because you get to create it!  You get to pick your project, personalize it, and paint it!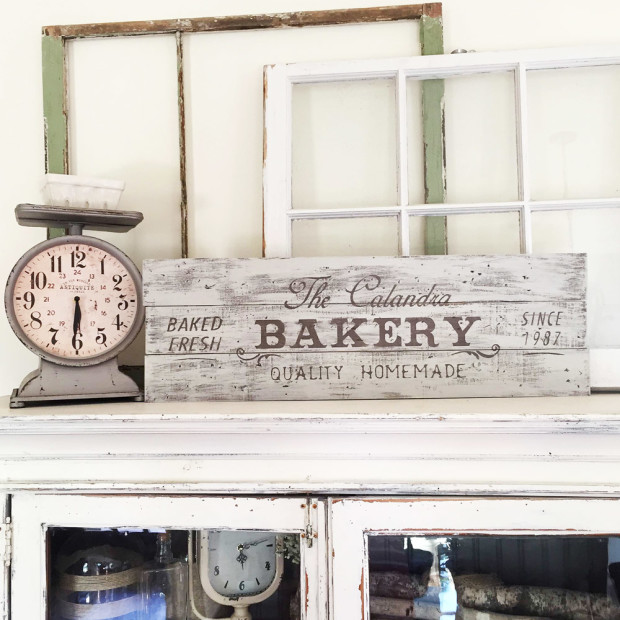 Your home should be a reflection of your style and personality. But, it's not always that easy! I can't even count the times I've went to Target or HomeGoods and I found the perfect sign. However, there is usually one issue or another. It's too big or too small. It's the wrong color, it's horizontal and I need vertical, etc. We want to eliminate that headache. You will get just want you want!  That's why we created a process that is tailor-made so you can create the perfect piece for your home.
Here are a few examples of projects you can create at LoveJoy Workshop. . .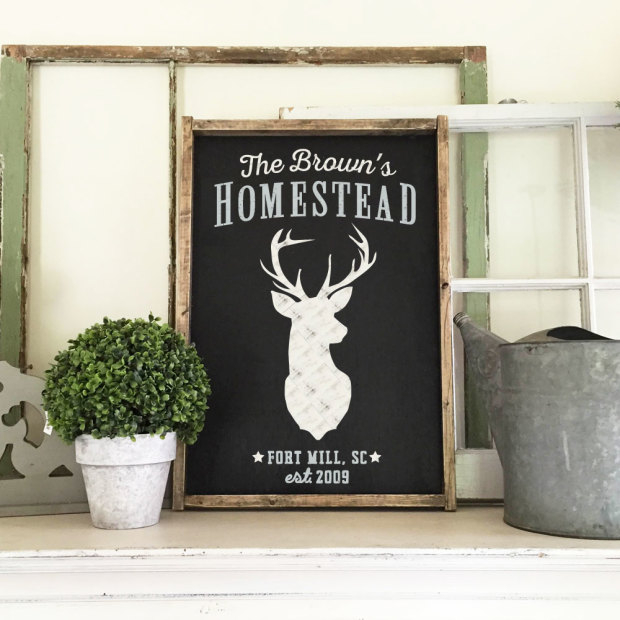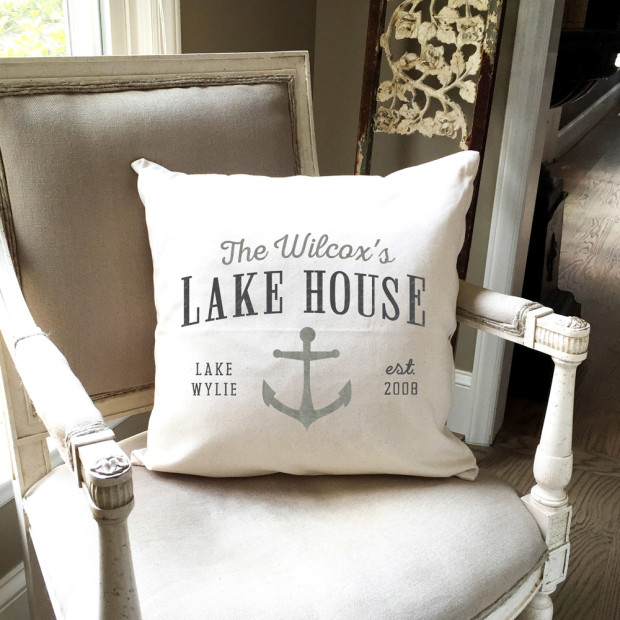 Our modern rustic + farmhouse style will combine aged woods, linen fabrics, and metal details. Starting with a neutral color palette, and layering in warm wood tones makes our modern rustic look, a timeless design style.  This look is simple and clean and will compliment your current décor style.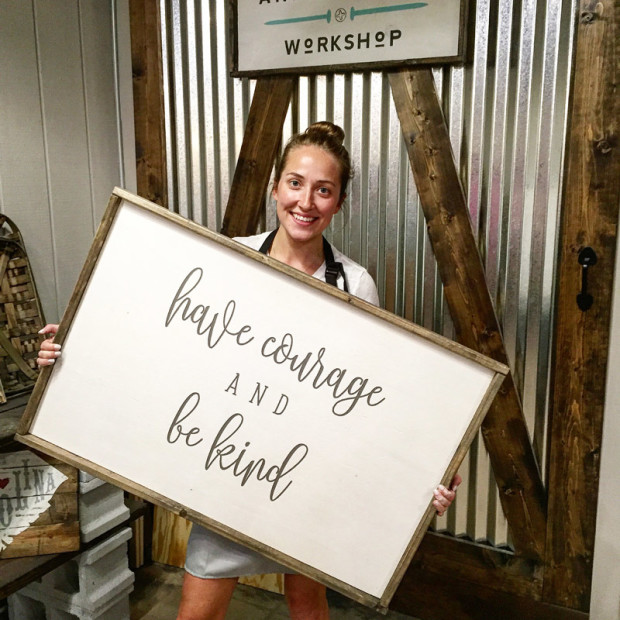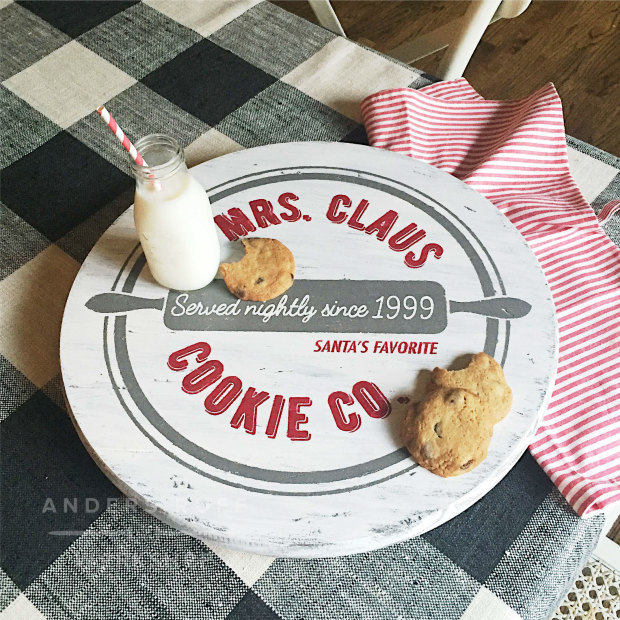 Excited about attending a class? Simply, buy a perk or make a donation and I will be one step closer to opening LoveJoy Workshop.
The Plan
Turns out, you need some serious cash to launch a new business and that's where I need your help! We looked into taking out a business loan, but they literally want your first born child. We have explored other options, but ultimately decided that crowd source funding would be perfect!
Currently, AR Workshop  has launched seven locations that are operating successfully on the East Coast.  Because they've already paved the way, I know what it's going to take to get this party started.
Here are the major expenses that your money will go towards:
License fee from AR Workshop
Workshop Space  Lease
Build Out + Decor for Space
Tools + Supplies + Business Equipment ( Security, Software, & Hardware)
Web Development
Furniture
Other Licensing (Business, Liquor, etc.)
Instructor Training
AR Workshop has already done the calculations and based on their experience, it looks like I am going to need $50k to get going.  We have lots of trees here in Oregon, but unfortunately, none of them are money trees. So here we are. It would mean the world to me if you could help make this dream a reality by donating to my campaign!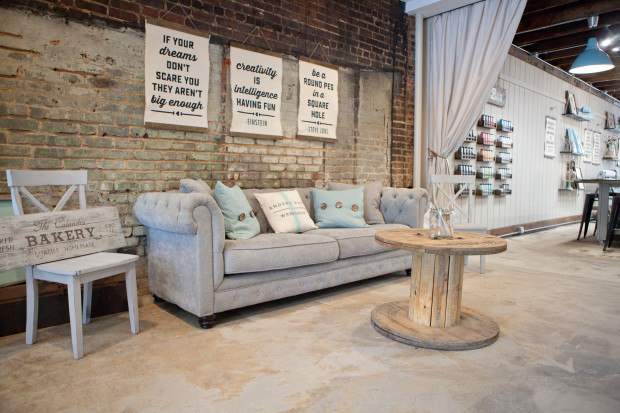 How You Can Help! 
I've hand selected a few perks that I think you will love. You can "buy" those perks at LoveJoy Workshop- A Place to Gather or you can simply make a donation by backing this project. If you don't see a perk you like, just ask and we can create one just for you. Remember, there are a limited number of perks. You are welcome to buy more than one, but they will only be available for a short period of time! New perks will be added, so make sure you check back often!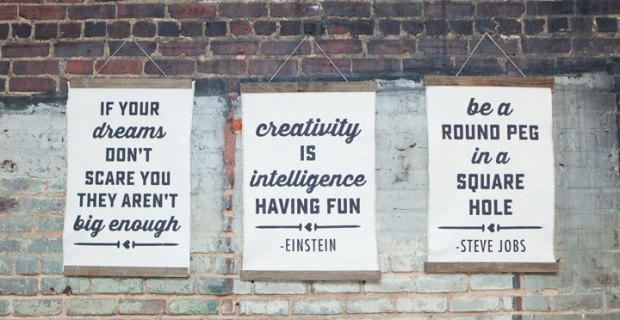 If you can't spare any money, there is still a perk in it for you.  Please use the sharing tools provided in Indiegogo and share with your friends. The Indiegogo tools allow me to track who has referred the most traffic and I will provide a free perk to my top 3 cheerleaders!
About Me
If you are new to my blog, here is a little bit about me. I know you might be wondering why you should support me? Well let me tell you!  I've been a graphic designer + party stylist for over 10 years. My business Modern Moments Designs has been focused on creating simple, on trend designs. My love for design and pretty things propelled me into designing stylish parties for adults and kids alike. Much of my work has been featured on several blogs including Style Me Pretty, Pottery Barn, Hostess with the Mostess, and Very Rosenberry just to name a few. I'm a wife, mother of 3 boys and a little girl, and an entrepreneur at heart. Cupcakes and donuts are my jam!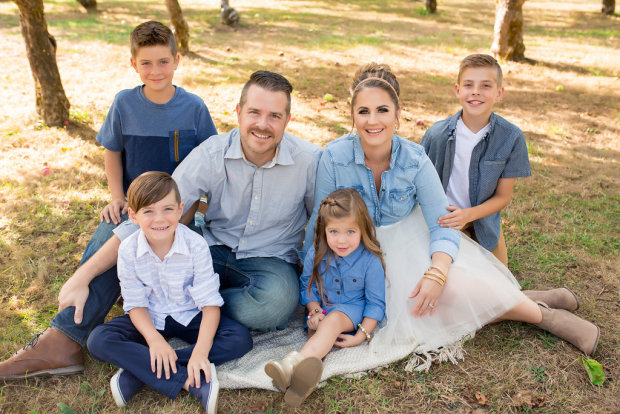 Special Thanks
Here at LoveJoy Workshop, we are all about the LOVE! I'd LOVE to say a special thank you to everyone who has helped me with my campaign. A special thanks to my husband for always believing in me and encouraging me to chase my dreams. To my best friend, Courtney, of Courtney Jade Photography, who produced this amazing video. To Whitney, of Makeup By Whit, who made me look so pretty in this video and who is also offering one of the perks (stay tuned)! To Maureen, or AR Workshop for supporting me and helping me in any way she can. To my other friends and family who have been loving me and cheering me on. I LOVE YOU!
It's time to get this Party started. . . Donate today to Join the Fun!